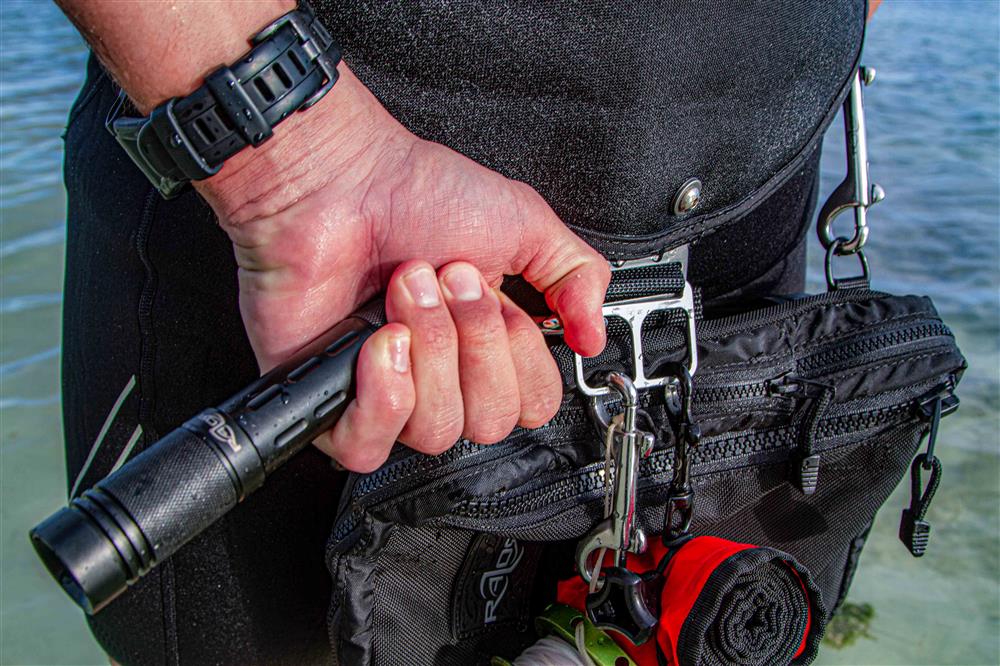 You can use the light with the additional Razor bracket along with either the Razor Helmet Mount or the Razor Hand Mount. Using it this way gives you the complete flexibility if you mount the light on the helmet, your hand or just store it in your Expandable Pouch.
The use of a backup light was never more flexible than with the Razor Light Mount System.
Alternatively you can mount the Razor bracket straight to the helmet with 2 screws.
Check out the new functions:
The new 3200 mAh Razor 18650 rechargeable li-ion battery can be used as well as Powerbank to feed energy to other devices. This can be very practical on your next flight to your dive adventure or just as a backup in case you are in need on the surface.