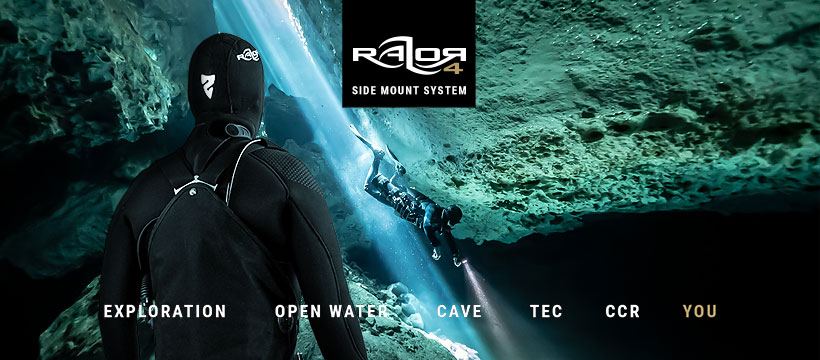 The Razor 4 BAT Wing is even more streamlined! Super compact dump valve and inflator elbow, a new power inflator with increased-airflow and three different options to dump gas are enhancing the functions on the even lower profiled wing.
The Razor 4 Harness got some refinements to make the setup easier. Metal parts to close the harness and the BAT Wing got adapted and allow for better adjustments.
It became even more simplified and allows setups with single and loop bungee style diving.

The Razor 4 Expandable Pouch got a new design which makes it easier to reach your gear while still keeping the same big volume. We added some grommets for drainage and just love the new shape!

Last but not least Razor 4 also got a new Pocket Weight System and the Wing Weight Pockets got an update, too. Now you can easily use any available weight pieces on the market regardless of its shape (500 gr - 3 kg) and switch them to wherever you need them.